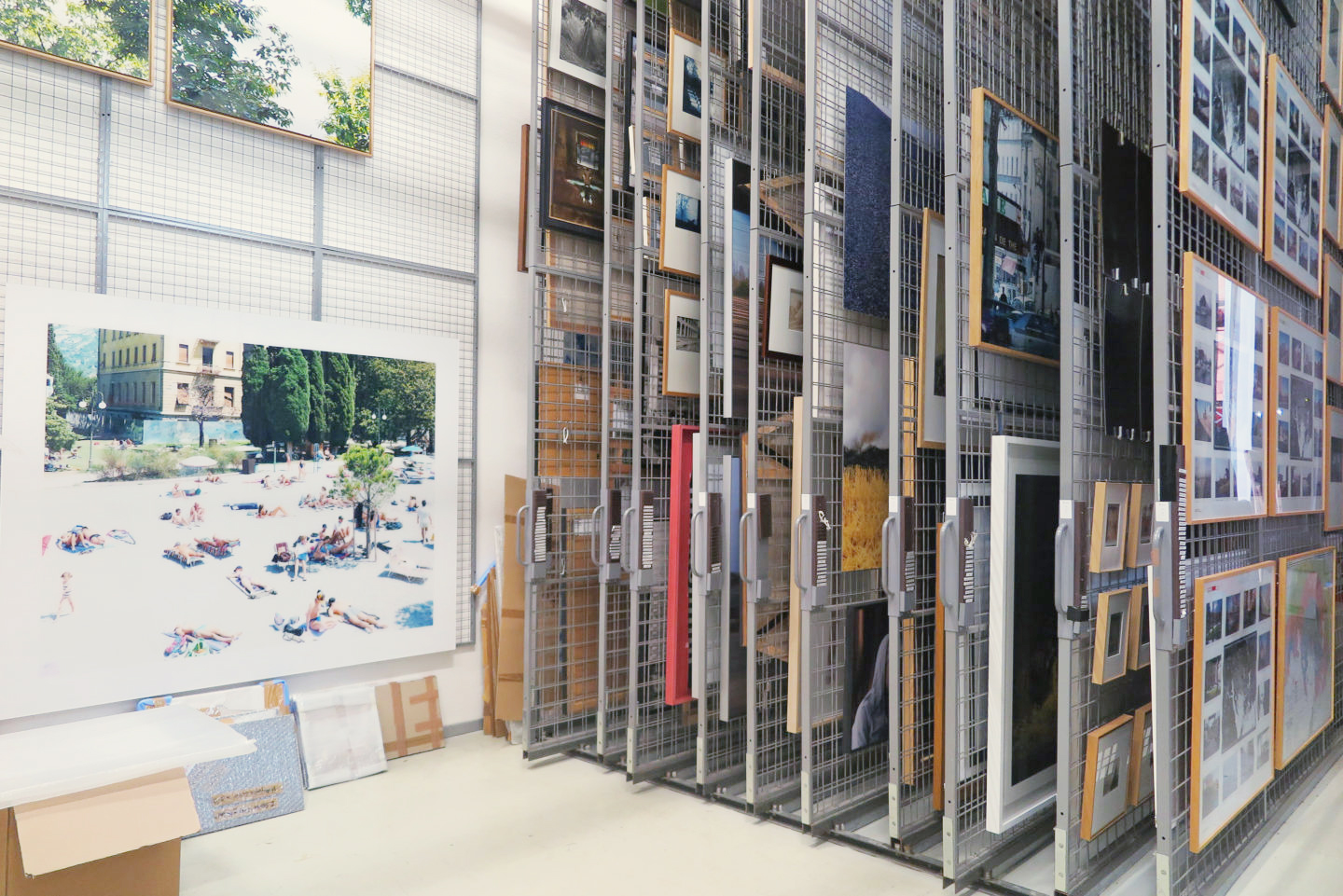 The FRAC Alsace collection is designed to circulate and meet a wide variety of audiences, as part of international, national and regional cultural projects.
In addition to museum institutions and art centers, the other structures involved are numerous and varied in the Grand Est region and Alsace, notably: social, cultural or medical establishments, festivals, national stages, foundations or private companies, associations, public and local authorities…
On the basis of a written project and subject to approval of the exhibition space, security and conservation standards, borrowing works from FRAC Alsace is highly conceivable if the criteria are met.
The collection can be consulted via the Navigart database.
CONSULT THE NAVIGART DATABASE
Before making any loan request, please contact us to check the availability of the work.
LOAN REQUEST SINGLE / UNACCOMPANIED
REGION / FRANCE / INTERNATIONAL
FRAC Alsace lends works to regional, national and international organizations capable of independently managing exhibitions and events in accordance with the principle of preventive conservation. You can send us your request for a loan in France or abroad by post or email to Felizitas Diering, Director, and Pascal Bion, Collection Manager.
This request must include :
a complete list of the works to be shown
exhibition dates
the exhibition venue;
a synopsis of the exhibition project;
security and guarding conditions;
the duration of the loan (which will be taken into account by the insurance company);
desired dates for return transport.
Once we have received your request, we will contact you to confirm the loan and answer any questions relating to the maintenance of the work (framing, restoration, any caissage required, etc.), and the logistical planning of the loan.
REQUEST FOR LOAN OF WORKS ACCOMPANIED IN ALSACE
At the request of associations, public authorities or companies, FRAC Alsace offers assistance in designing exhibitions based on its collection, to help choose the right works for the project and the exhibition venue.
Organize an exhibition
General information
Requests for loans must be made at least 2 months before the date of transport of the work (3 months in the case of an international loan).
Preference is given to exhibitions built around a defined cultural project or a specific theme. For international loans, FRAC Alsace handles all administrative formalities with the Museums of France department (authorization to leave France temporarily – ASTTN).
Transport and packaging costs, if any, are the responsibility of the borrower.
The borrower must take out a "nail-to-nail" insurance policy, up to the approved insurance value provided by FRAC Alsace, and whose certificate must be sent to us before the work is transported.
The safety of the works is an essential criterion for any loan: risk of thermal amplitudes, handling of the works, authorization of the managers, surveillance…
Logos and references: once your loan request has been approved, please mention FRAC Alsace in your communications!